Gabrielle Gibson
UX designer
Meet Gregg
UX Research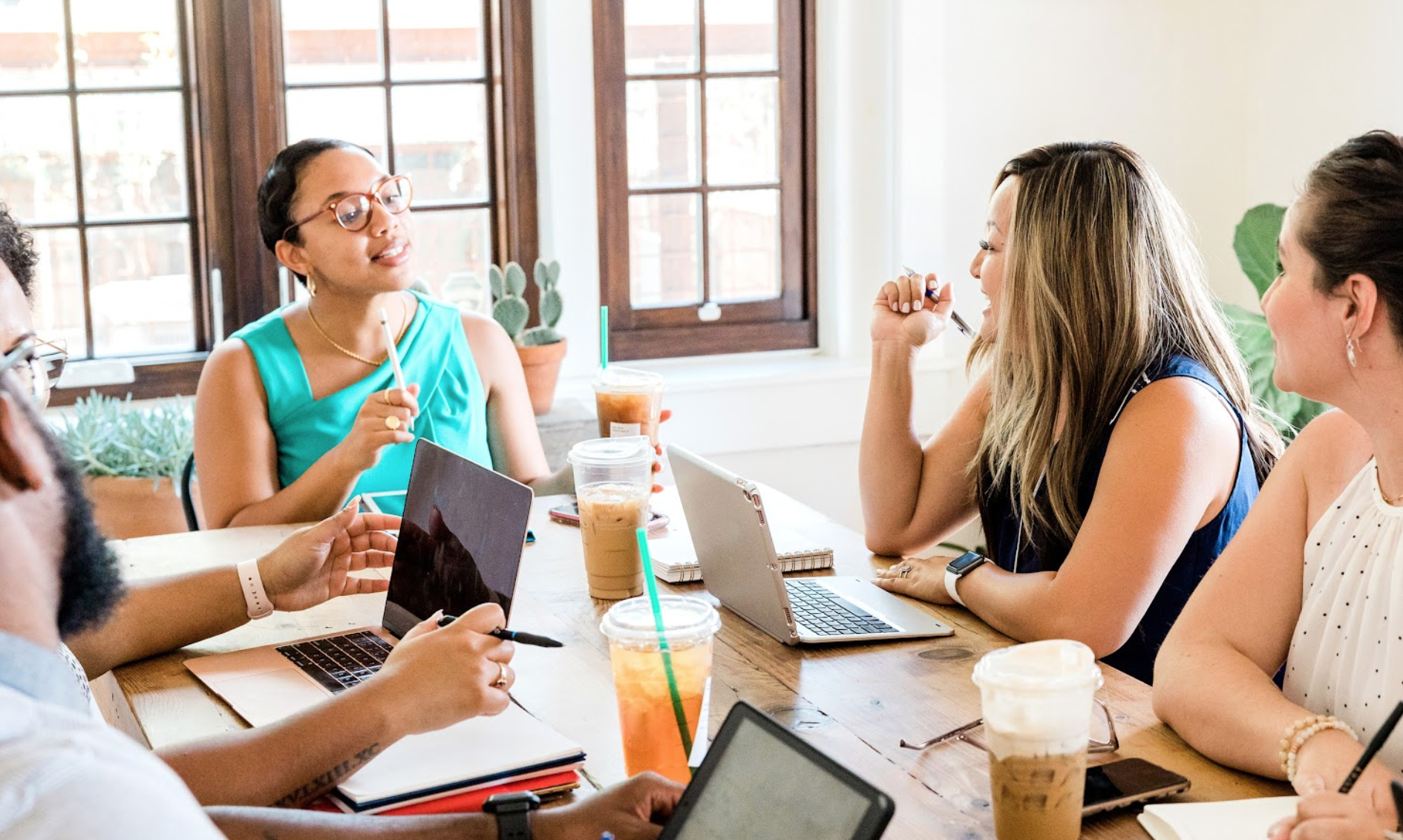 Context
This research is to understand current networking trends and find the pain points business professionals experience while creating a referral network. This will help Meet Gregg bridge the gap between business professionals and improve current practices.
Problem
The client came to my team to understand issues that they are having trying to gather business owners and professionals. They wanted us to collect obstacles these individuals are having when trying to refer each other and socially network.
Objective
Guiding Questions:
Learn what values are important when creating a business relationship.

How do business professionals currently establish business relationships?

What merits do business owners see in other businesses that would encourage them to refer to the other?

Learn about the obstacles business owners and professionals face while creating business relationships.

Gain insight into the pain points business professionals experiences while creating a referral network.
Solution
We created an online survey that screened people that fit the criteria of Meet Greeg's end users. Once we determined our finalists, they were prompted to do one-on-one interviews where we were able to dive deeper into the nuances of their success or non-success when networking.
My Role
UX Researcher, Peer Review
Tools
Miro, Otter, Zoom, Google Collaboration Tools
Context
Understand the Want & Need

Understand Team Dynamics

Divide Responsibilities
Survey
Survey

Interview Script

User Interviews

Pain Points
Synthesis
Affinity Mapping

Create Personas

How Might We Statements
Conclusion
Key Findings

Final Presentation

Screener Surveys
We created a screener survey to find participants that fit our target audience.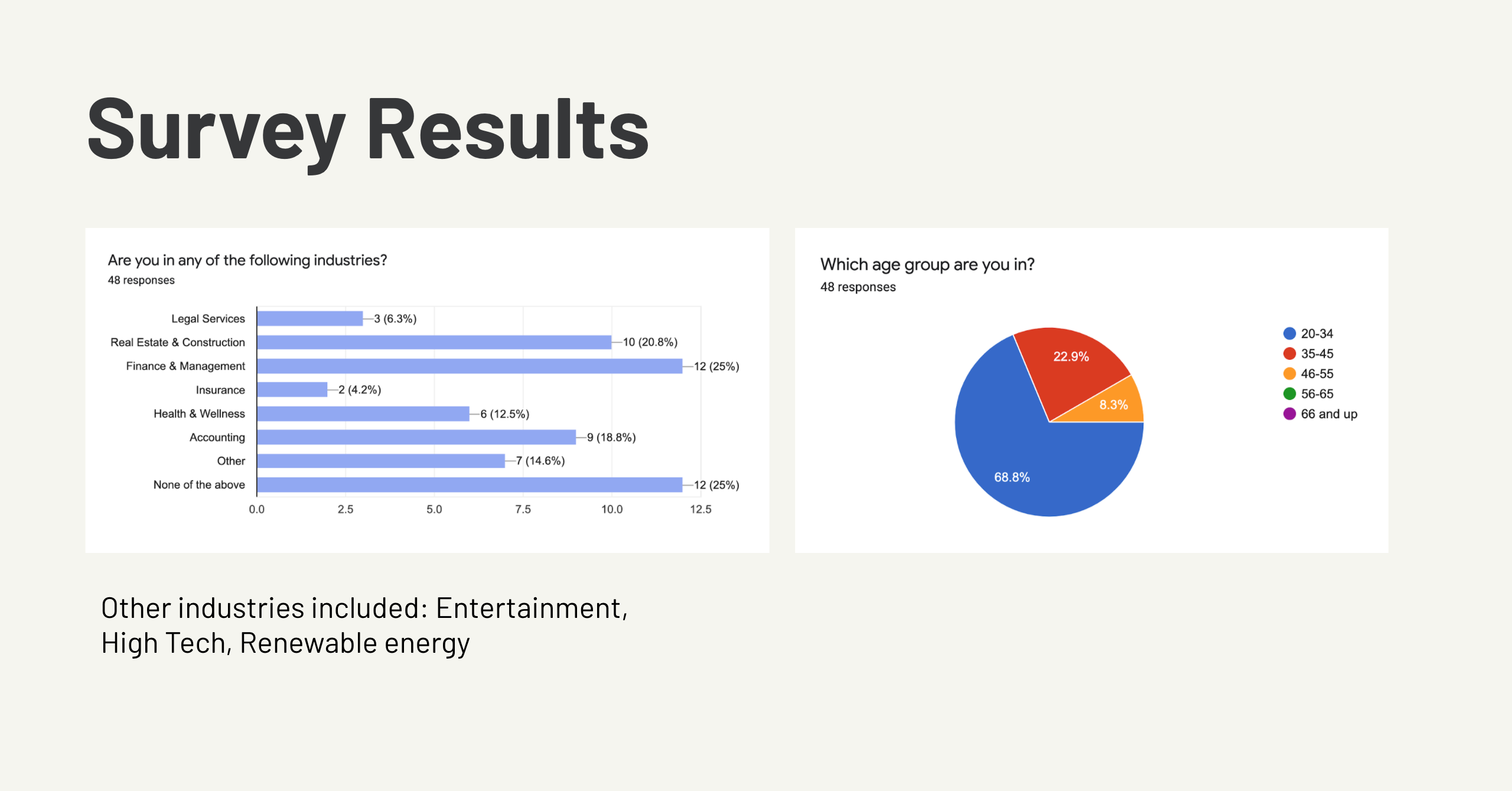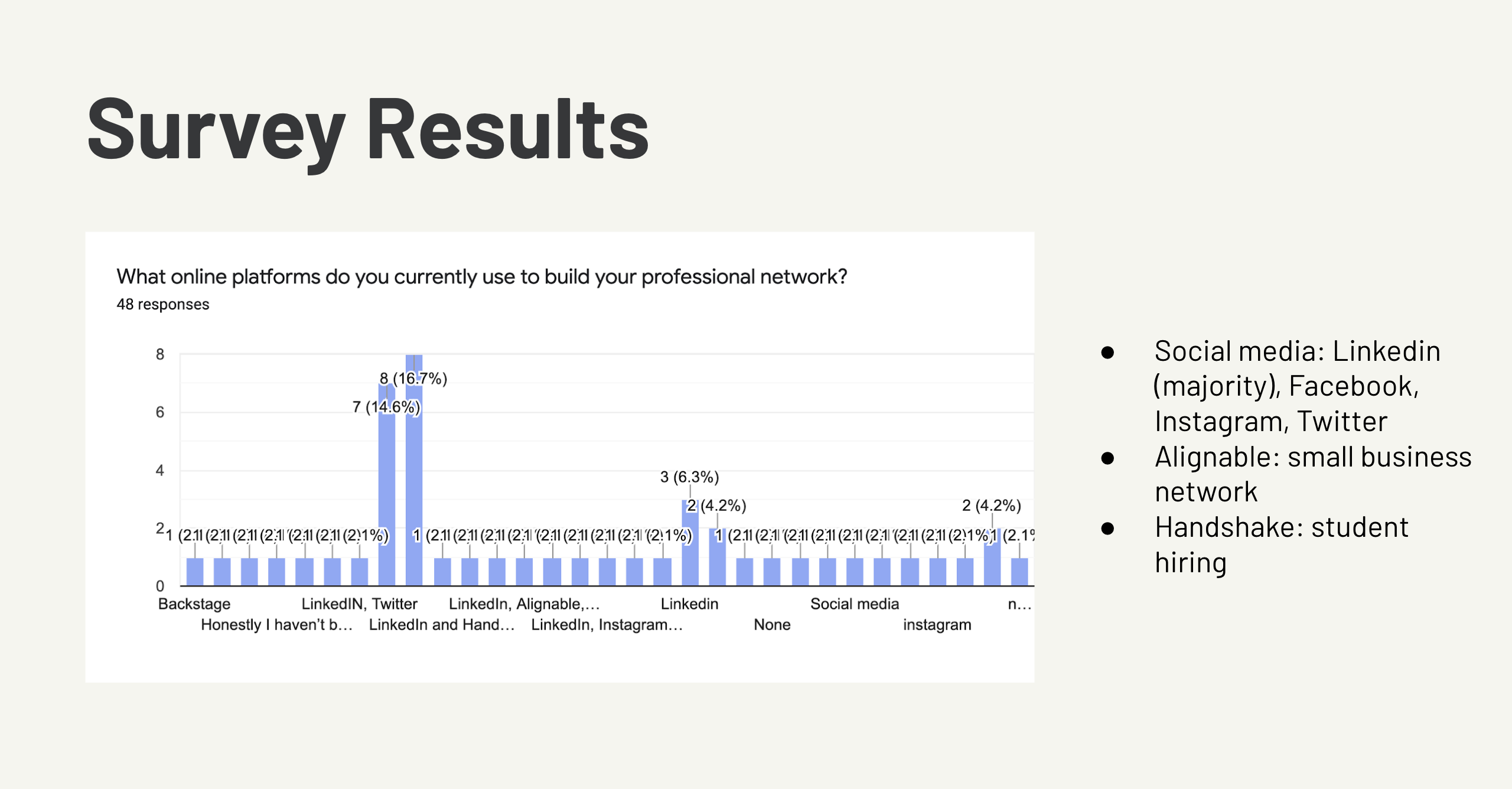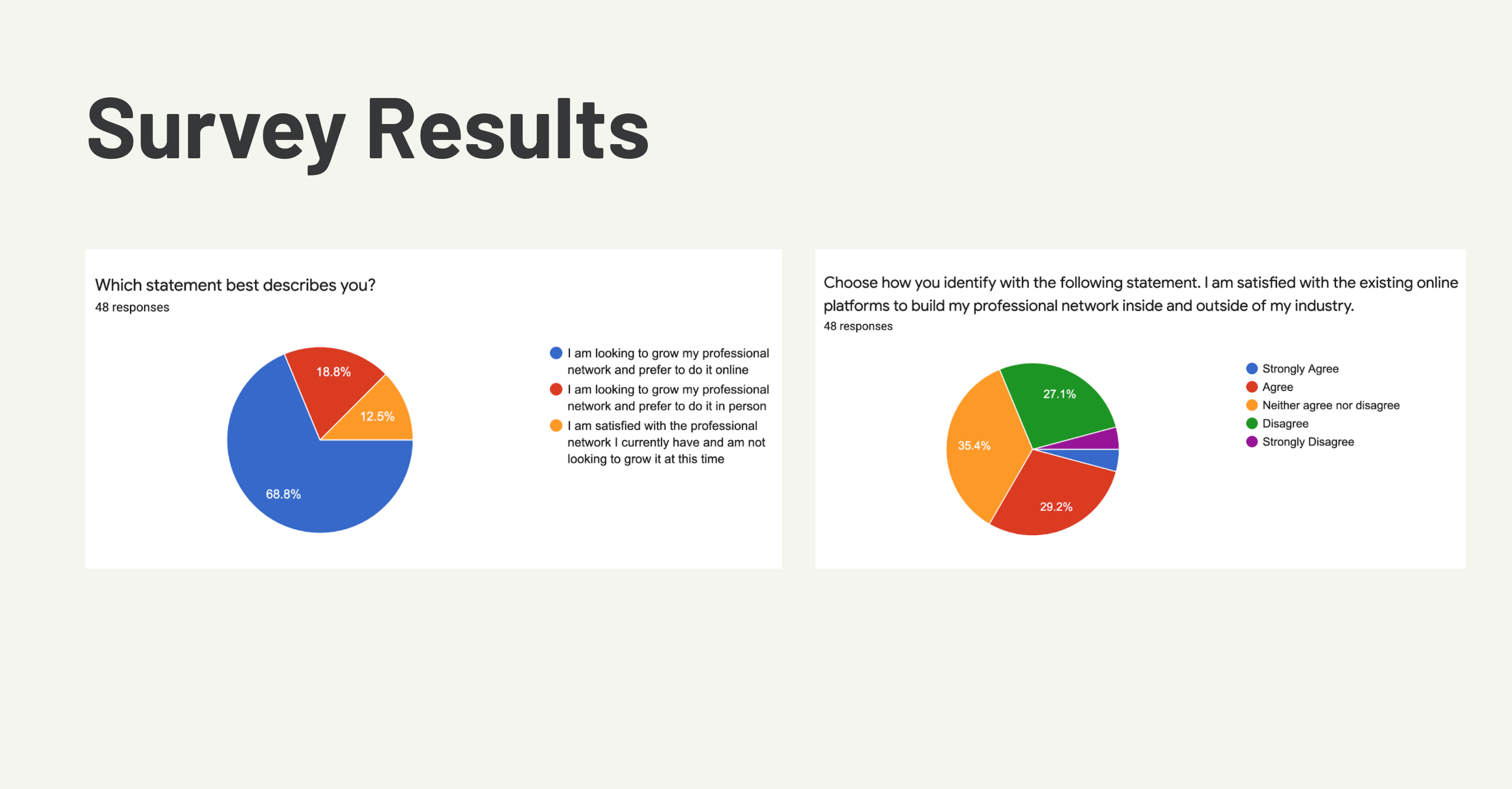 User Interviews
After changing the demographic, we were able to find 7 participants to do 15 - 20 minute user interviews.
Participants ranged from ages 22 to 35 and worked in the tech, sales, social work, and health & wellness industries
Pain Points
Communicating online can be hard since it's not as personable, this can make it challenging for users to communicate their point across when it comes to sending emails/ messages

When attending online events it can be difficult to make connections in a group setting, many prefer meeting one on one

Many join groups through social media but with a large number of people and content being published many end up falling off from the groups

Affinity Mapping
After interviewing the 7 users we categorized the discussion points to get a grasp on what all interviewees mentioned at a glance. This mapping is a definite segway to help us get the high-priority users also known as personas.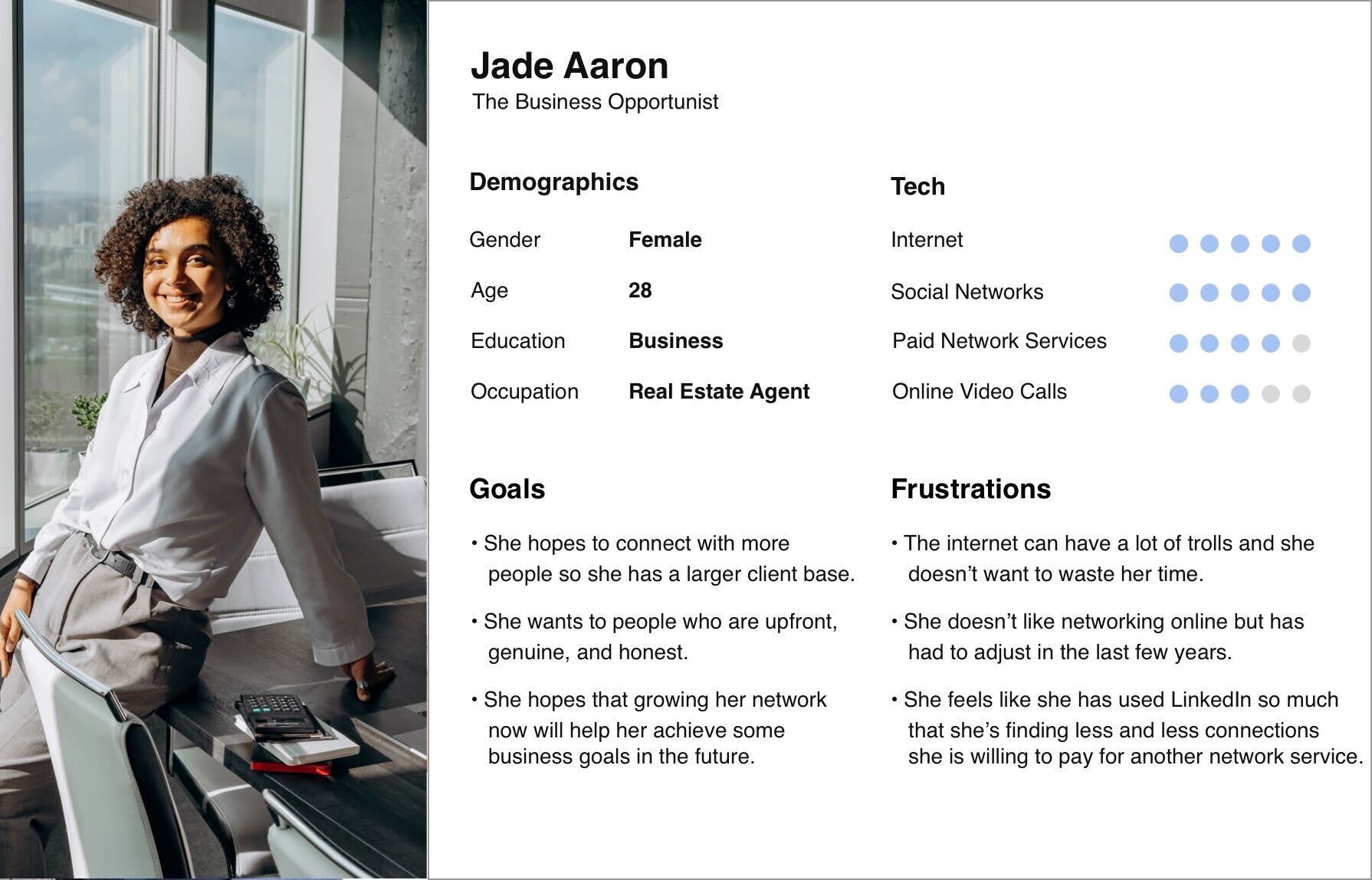 Personas
The Business Opportunist
They are currently in the workforce and are always on the move for the next business opportunity. They will want to be paired with people who can help them meet their business goals such as sales, marketing, etc.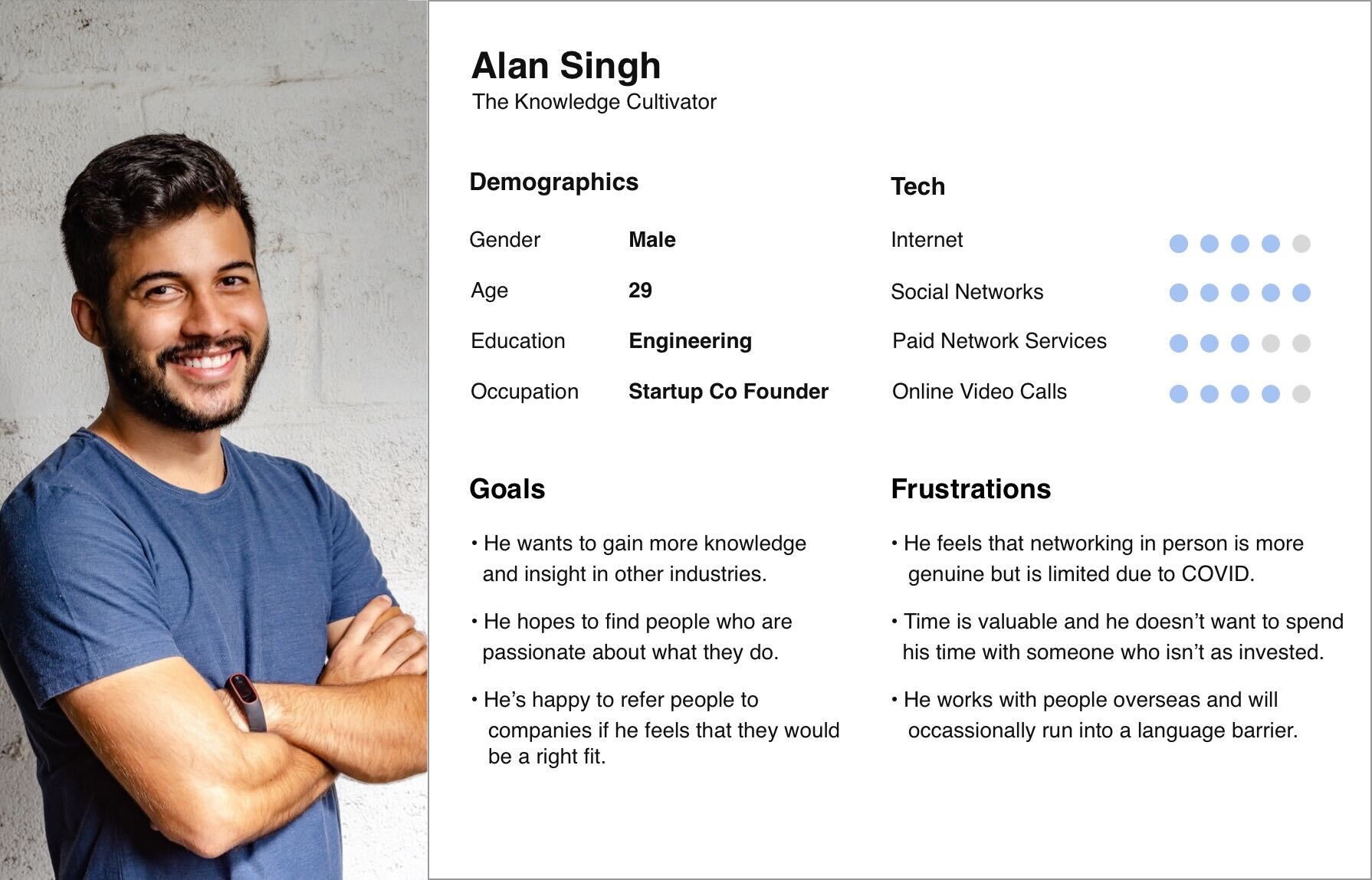 The Knowledge Cultivator
They are seeking knowledge and insight, they want to connect with different business professionals and don't expect anything out of a business relationship other than a genuine connection.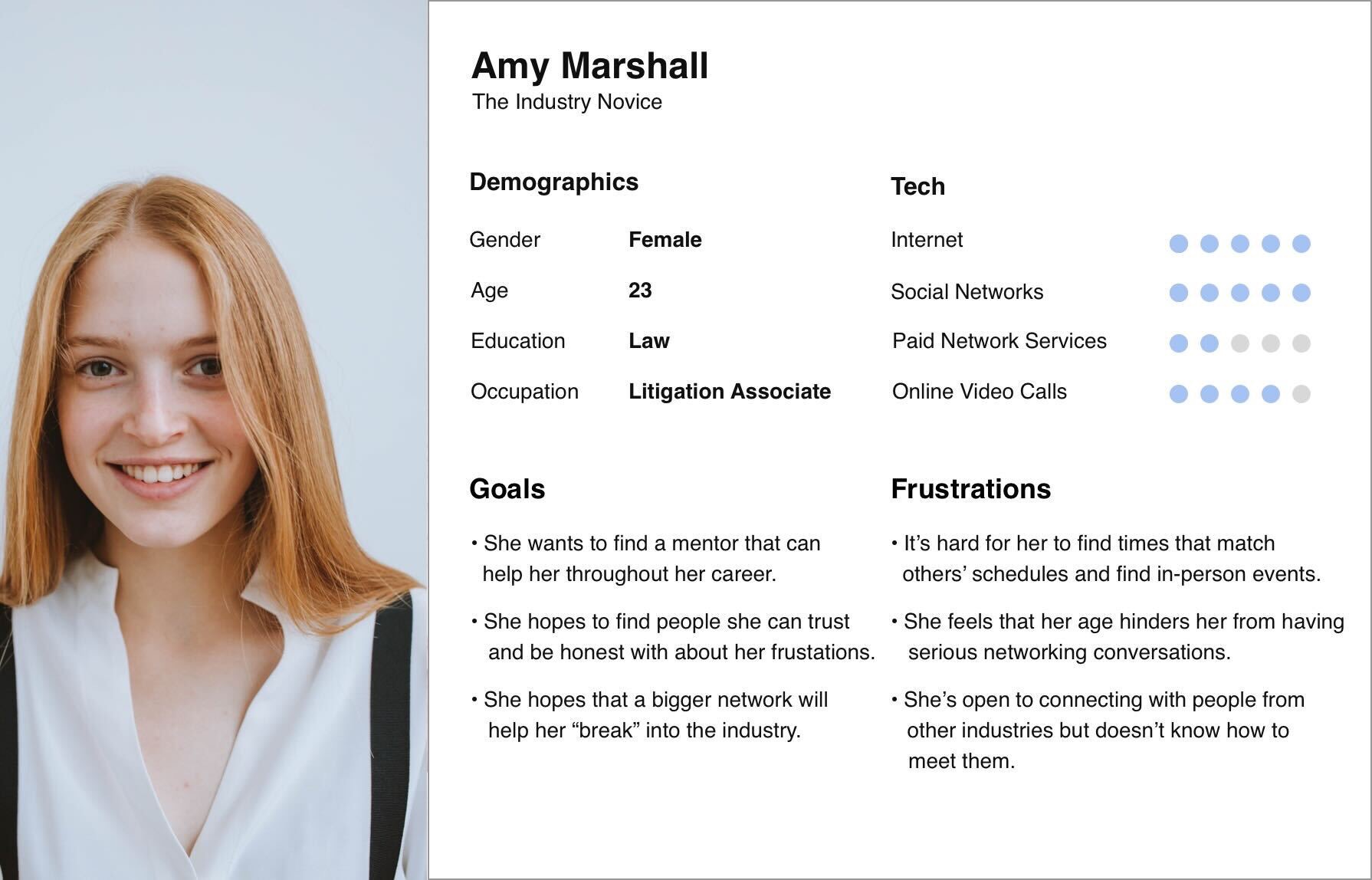 The Industry Novice
These are new grads who are entering the workforce and are seeking guidance/mentorship from business professionals in their industry. They will typically want to be paired with professionals in the roles they are seeking or in more senior roles.
How Might We Statements
How Might We Statements are brief questions that identify problem areas found during the research process. The HMW statements could be utilized for brainstorming opportunities during redesign. Below are the brainstorming questions we want to identify:
HMW include additional industries to avoid a restricted audience?

HMW encourage in person meet ups for a more personalized experience?

HMW diversify our offerings so that beginner to experienced professionals are embraced?

HMW ensure companies are matched with industries that they would like to be matched with?
Reflection
Below is a visualization of what came about after this UX Research case study. After having generalized information and assumptions of what users may want we were able to get a concrete understanding and answers to the client's three main questions below.