Gabrielle Gibson
UX designer
Problem
The Southeastern Pennsylvania Transportation Authority aka SEPTA is one of the most reliable modes of transportation for individuals in Philadelphia, PA and its surrounding areas. For employees, to easily access basic HR information such as time off and more is not easily accessible.
*This is a concept and not affiliated with SEPTA*
Assumptions
Submitting requests are time consuming

There is currently no online presence for requests

Receiving approval is not automatic
Solution
A mobile application where people can submit time off requests.
Ideation
User Stories

User Flow

Site Mapping

Low Fidelity Wireframes

Style Guide
Implementation
High Fidelity Wireframes

Prototype
User Interviews
During the ideation phase of the project, I conducted two interviews to build an idea on what struggles were to help create structure for the design. An interview script with 10 open ended questions were asked with a interview time of 15 mins.
Pain points of a few employees:
View their points (reprimanded system for not showing up to work or calling out)
Viewing paid time off balances
Submit & modifying requested time off
User Stories
High
As an employee, sign into the portal so that we know we are accessing our account details

As an employee, view our paid time off (PTO) so that we do not have to call human resources support

As an employee, view points so that we know we are reprimanded for taking unexpected time off
Low
As an employee, request time off so that we do not have to call human resources support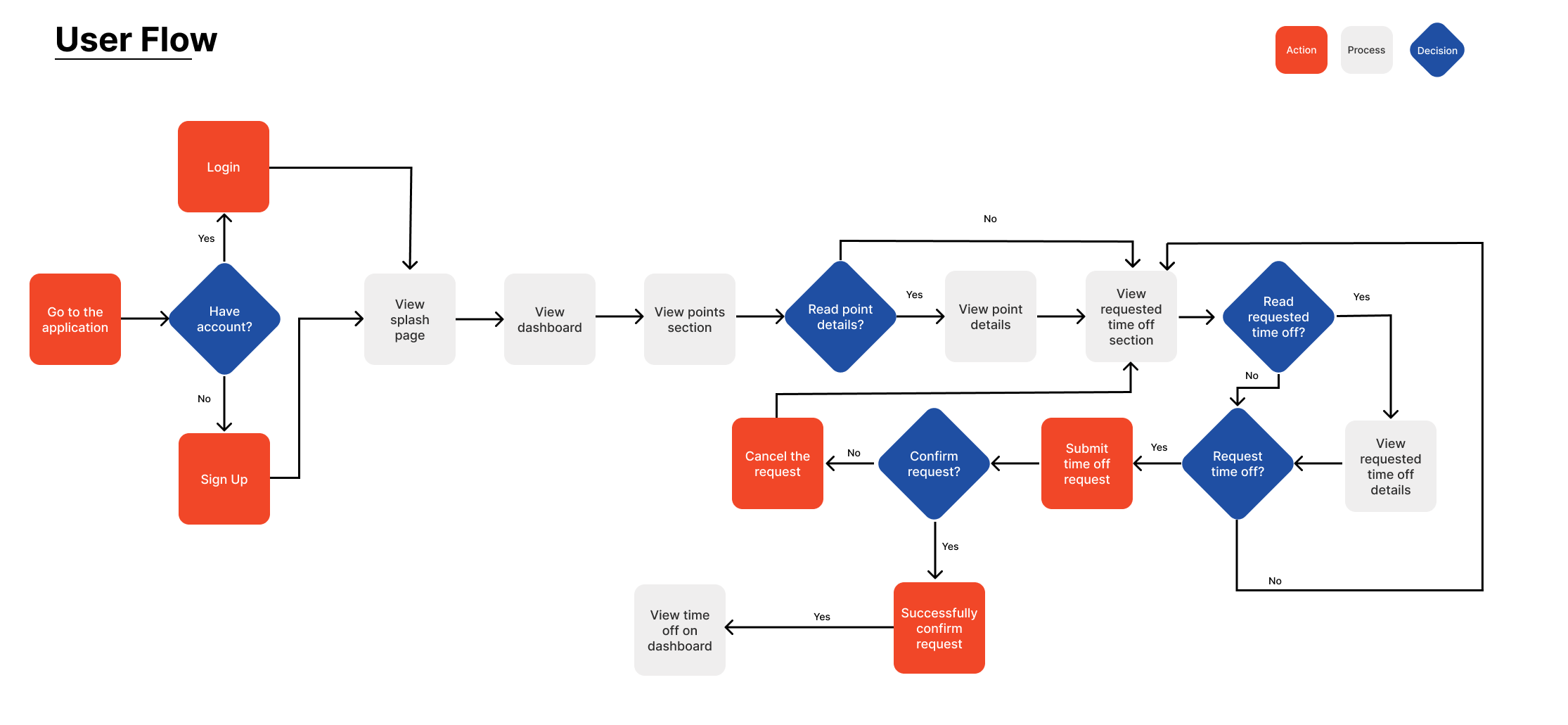 User Flow
A path with steps created for user navigation

Helped me create a flow for the design of individual screens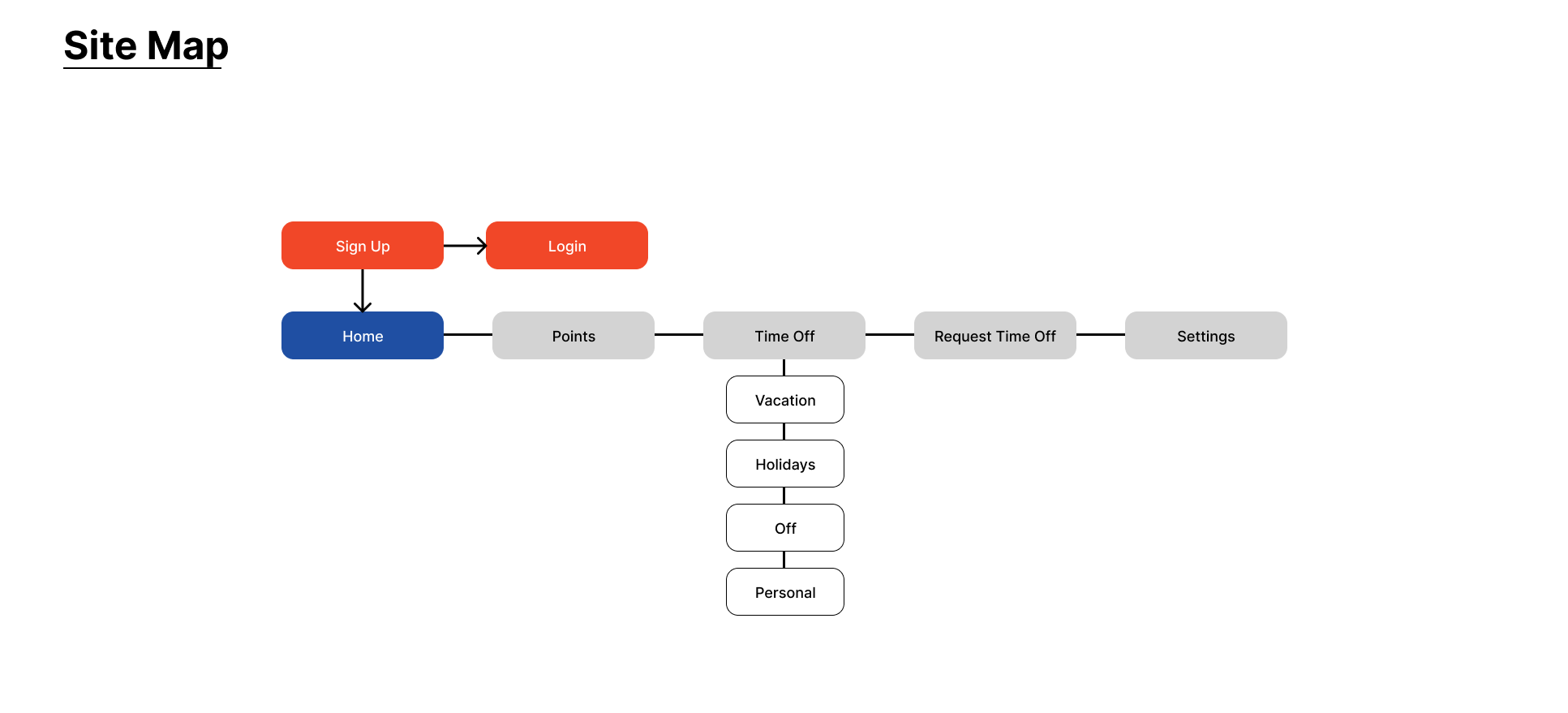 Site Mapping
Useful for information architecture and deciding pages that are required and not required
Low Fidelity Wireframes
The basic view of the screens with minimal color and functionality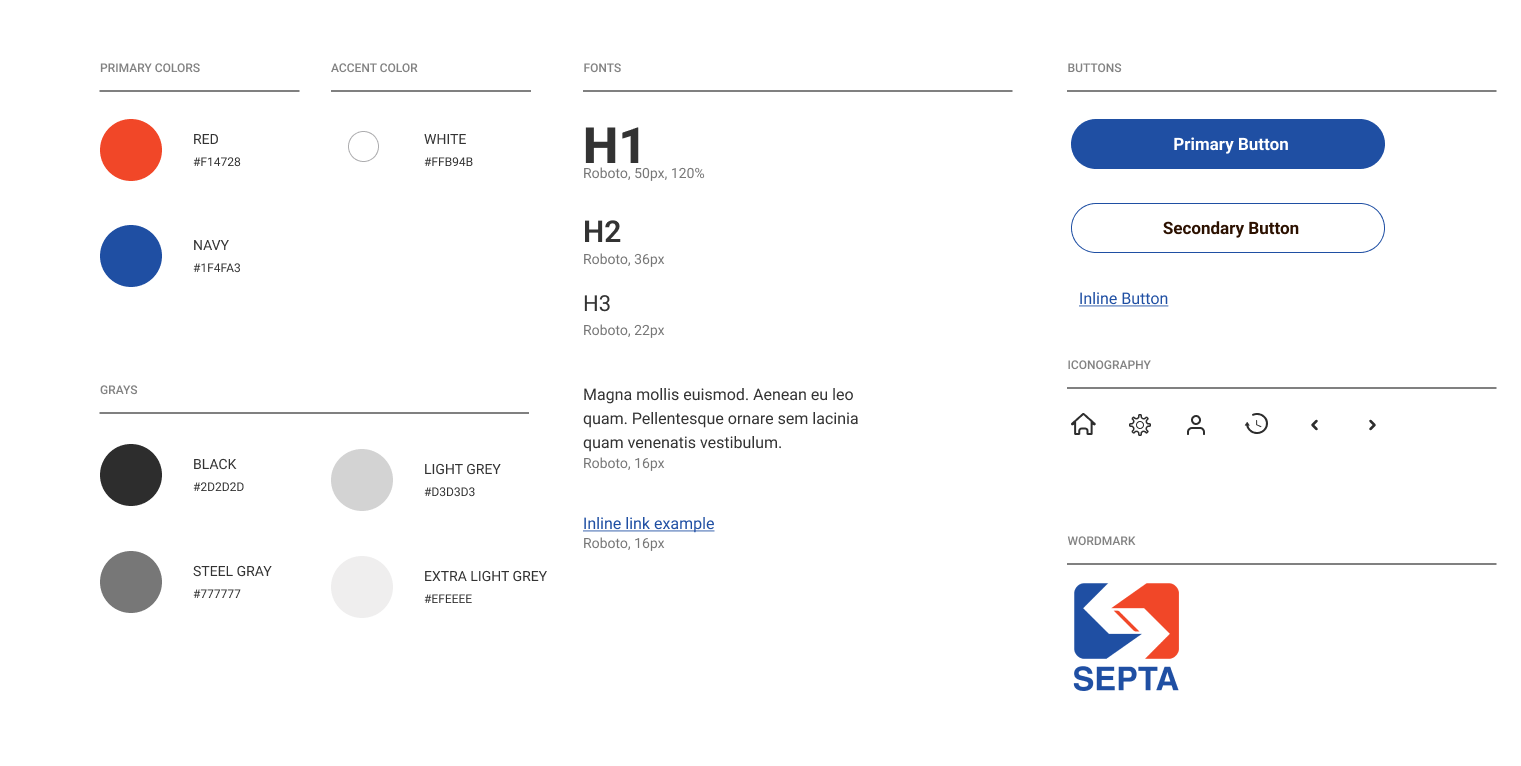 Style Guide
You can write here as much as you want, this text will always look nice, whether you write longer paragraphs or just a few words. Click here and try it out.
High Fidelities
The close to final screens for a live mobile application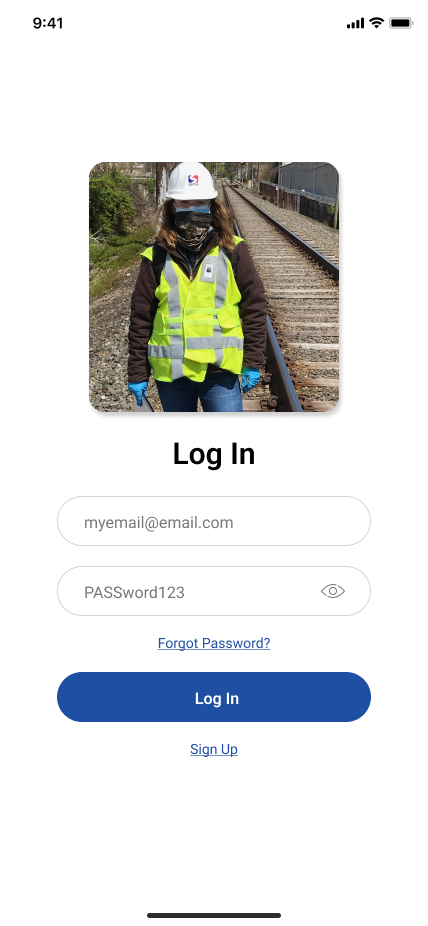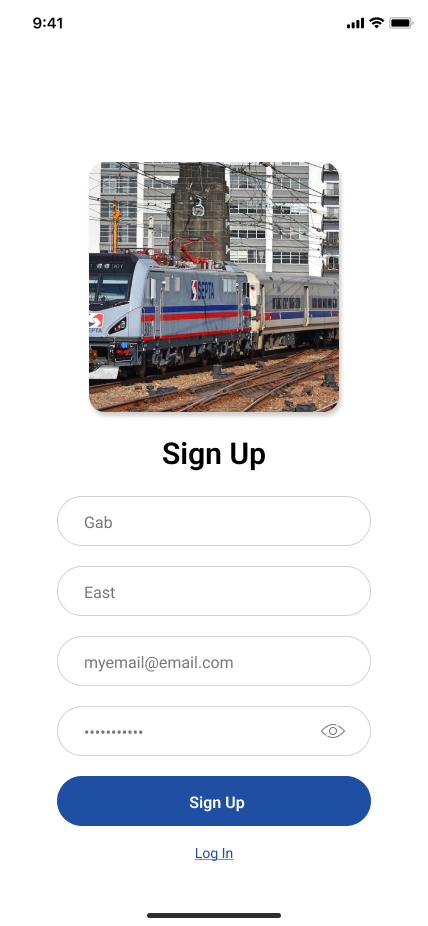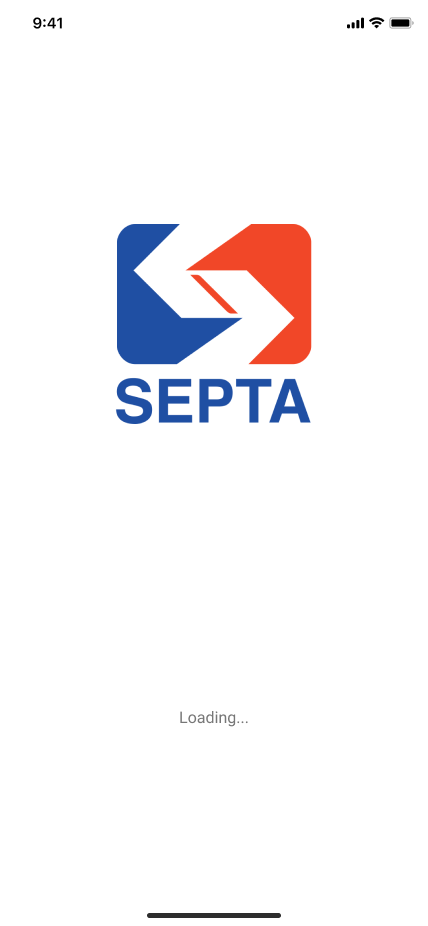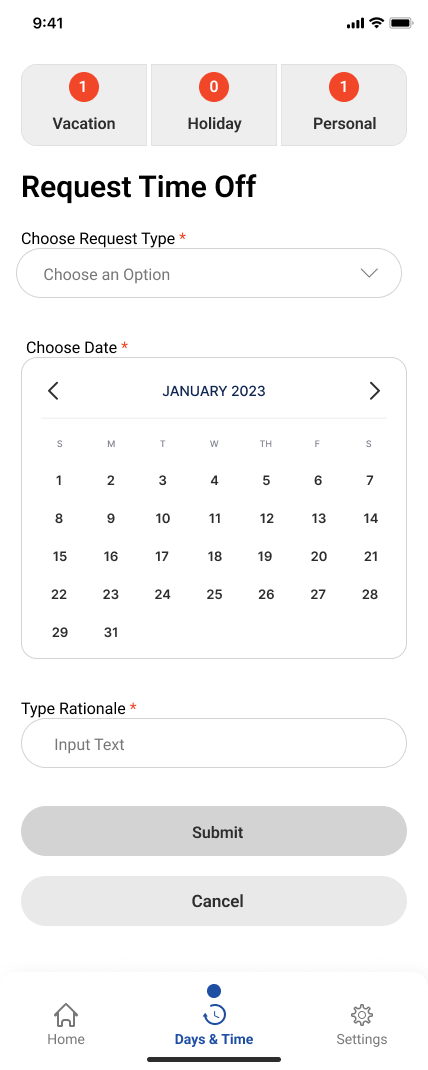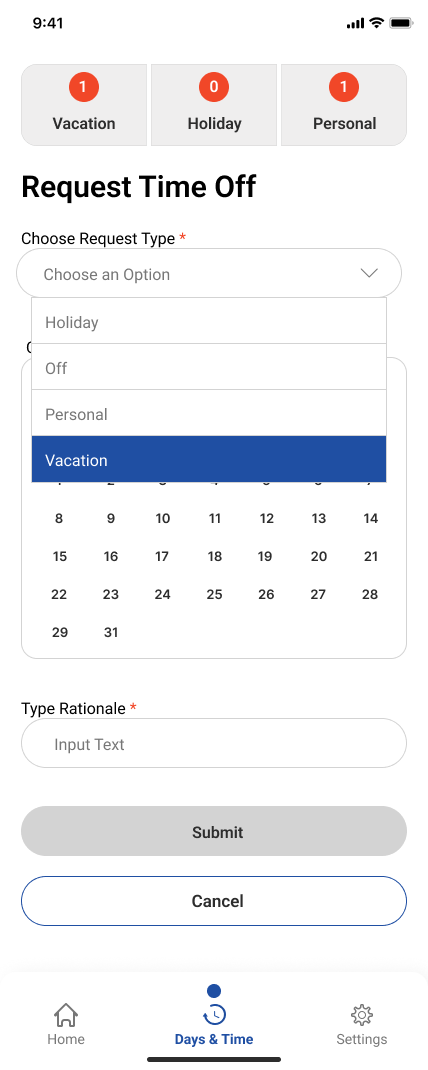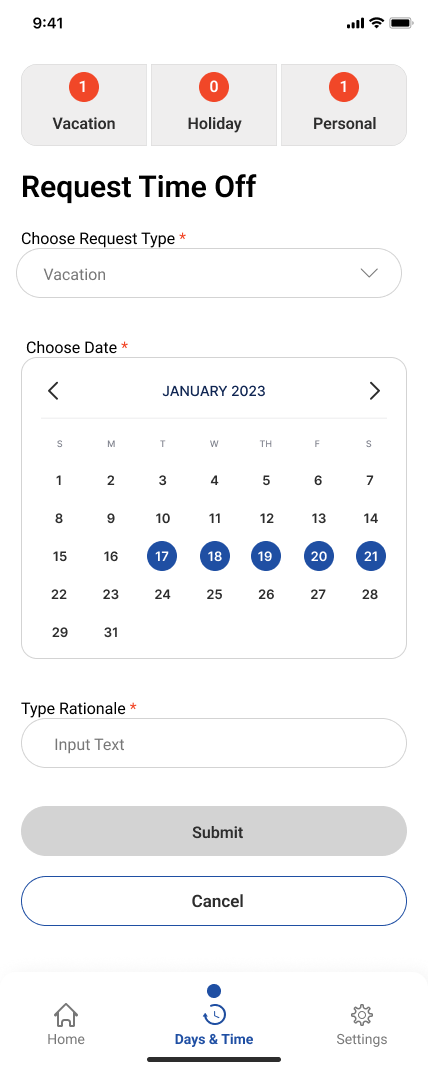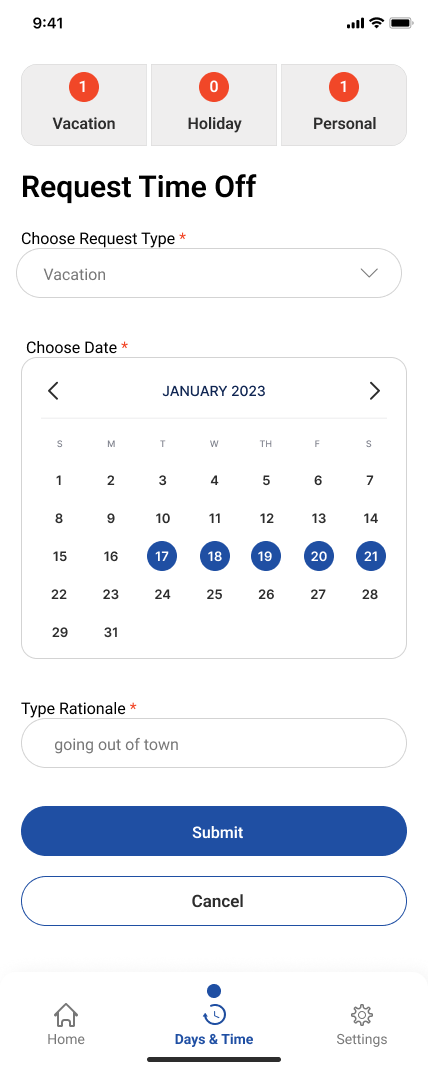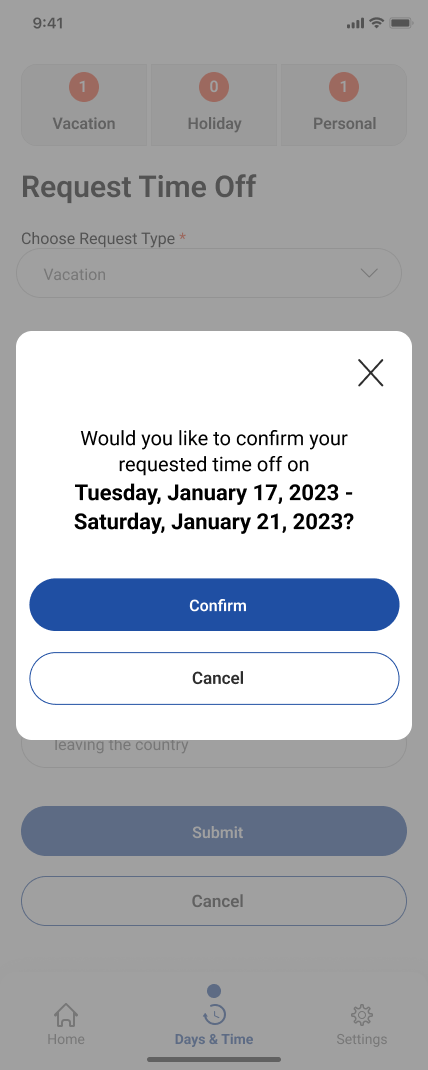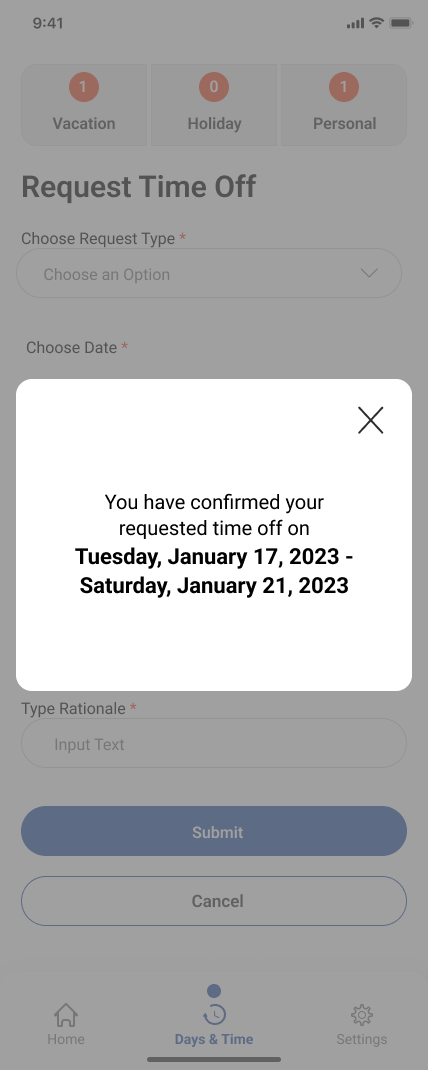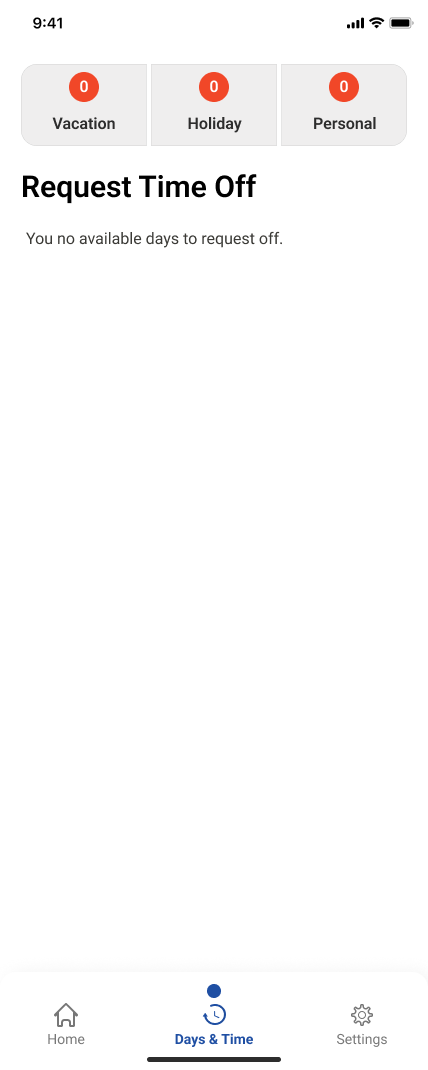 Prototype
Enjoy the clickable prototype created with Figma.
Challenges
I feel as though another round of interviews would have been efficient to know what users actually want
Next Steps
User Tests to gain feedback

Redesign based on feedback

Development